The Spray-Lining & Coatings Backed Warranty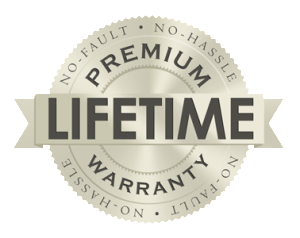 The Spray-Lining and Coatings Warranty covers all Bed Liner and Clear Bra applications
SL&C is a manufacturer of high quality coatings and linings. Spray-Lining and Coatings develops spray on bedliner, u/v stable clear protection solutions, protective coatings for industrial protection, farms and manufacturing as well as Koi Ponds and water containment. Because Spray-Lining is a manufacturer of these chemicals they are able to provide a superior level of service directly to their dealers and distributors. This is how Spray-Lining & Coatings provides a lifetime, truly transferable warranty to all of it's customers, distributors and dealers. View the Spray-Lining Warranty
The best dealers choose The Best Bed Liner Vendor
Spray-Lining and Coatings strives for excellence in all of it's services to provide the best quality most competitive priced bed liner to the area. Offering better tensile strength, ding protection as well as variable application options for the exact purpose of the job, we bring you the only lifetime warranty transferable warranty for spray on bed liners in the industry.
Other bed liner warranties basically protect against outright mistakes made during application (usually applicator issue) or gross defects of material. We offer a Spray-Lining warranty that cannot be beat by any other company.
How can Spray-Lining and Coatings do that?
We are the manufacturer of high quality poly-urea and elastomeric coatings. So, they are able to offer an outstanding warranty as opposed to other companies that do not manufacture. Locally, we make business and keep business by forming strong relationships with our clients. This makes a lifetime warranty that protects the buyer from damage to the bed liner solution beneficial to us. Word of mouth and return customers equals more customers and bigger sales in the long term.