One Truck Spray Bedliner Kit - DIY
$154.75 + $21.00 Shipping & Handling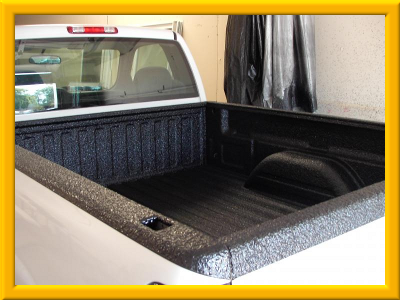 Got It Covered!
Spray-Lining ™ DIY Spray Bedliner is professional grade product that is simple to install and covers more sq. footage at the proper thickness than all the competition.
Kit Includes:
Material to finish a

8 foot truck bed

(including the rails)
Mixing Cup
Free Coating Spray Gun
Simple Directions to apply, vary texture, Technical Data Sheet
Need U/V Stable Colored Bedliner? No problem. See Below.
*Directions*: Web-Readable or Printable
Reduce Costs / Simplify Applications.
Spray-Lining specializes in spray-on truck bed linings and is the overall spray-on linings and protective coatings solution you've been looking for.

2.3 Gallons!!
No other company in or out of ebay, anywhere on the net, or wholesale provides more actual product per dollar spent than we do!
Compare
---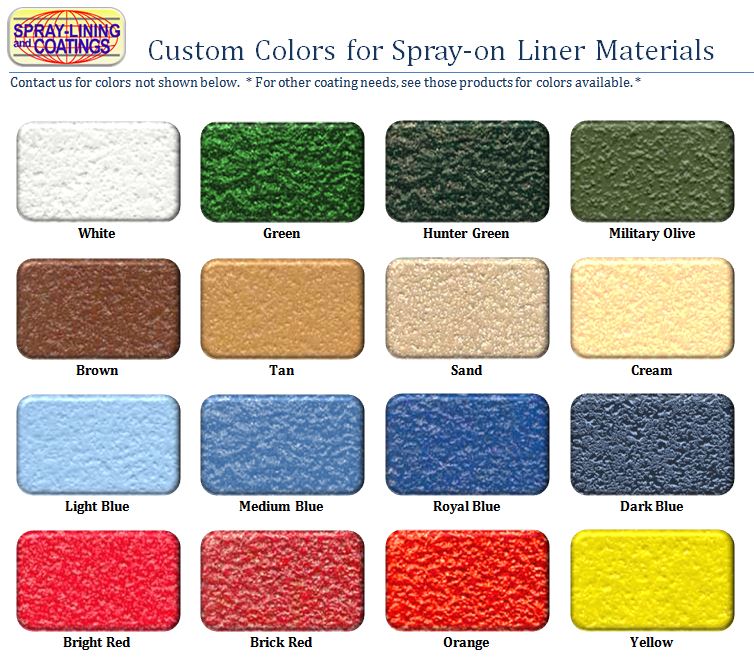 100% quality control.
Color choices!
Standard colors: Black | Gray.
custom U/V stable colors: only $75 per truck bed.
Email info4@spray-lining.com or call (855)-545-4900 to request a custom color or for color choice information.

---
Spray-Lining spray in TRUCK BED LINER is designed for applying directly to your truck bed. Other parts such as inner fenders, under body, and chassis are easily done with any texture you need; just follow directions for thick slip-proofing, soft medium or hard or Anti-stick behavior. It protects against rust, corrosion, UV damage, and extreme temperatures. It dries rapidly to a liquid-proof seal.

Contact us today with any questions or to learn more about Spray-Lining business opportunities and dealerships.
(855)-545-4900 info4@spray-lining.com
One Truck Bedliner - $154.75 + $21.00 S&H